The Poet and the Poem
2023-24 Series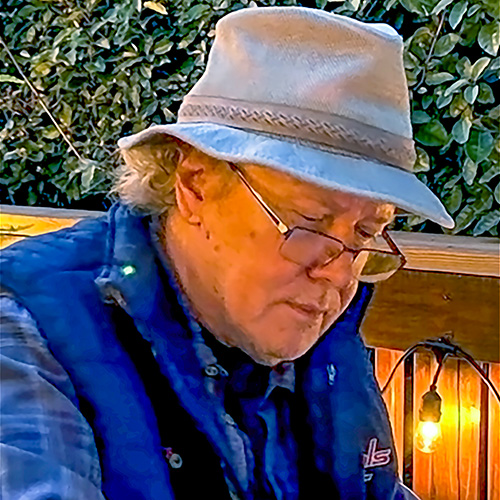 Featured James J. Patterson
Click here for James Patterson podcast.mp3
James J. Patterson is a keen student of history, literary and otherwise. An autodidact, his role models are the medieval goliards, traveling musicians who wandered from town to town, gathering insights and experiences to retell in stories and songs.
Patterson's travels, both geographical and metaphysical, have led him through a lively and varied life. He adapted the complete Adventures and Memoirs of Sherlock Holmes for radio, founded the music management company Baker Street Limited and the influential SportsFan Magazine, and spent 15 years on the road as a touring musician, as one-half of the popular folk duo The Pheromones.
He is the author of two previous books, the essay collection Bermuda Shorts (2010) and the novel Roughnecks (2014). His stories and essays have appeared in many magazines and journals, including Gargoyle, The Broadkill Review, the Maryland Literary Review, and Nexus: The International Henry Miller Journal, and in the anthology Music Gigs Gone Wrong (Paycock Press, 2022.) He also wrote the liner notes for The North Star Band's double album, Then and Now, released in 2022.
---